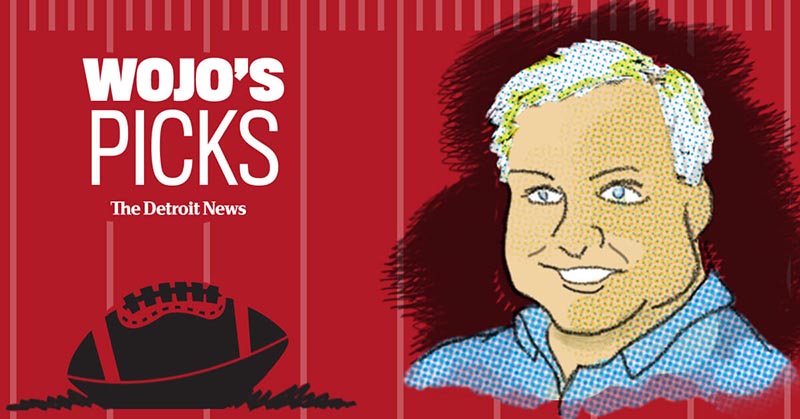 Who is WOJO?
Bob Wojnowski, aka WOJO, is a reporter and columnist for The Detroit News and co-host of a radio show with Kyle Bogenschultz on WXYT-FM in Detroit, Michigan. Wojnowski also appears often on Fox 2 WJBK's Sunday Night Sports Works roundtable.

How does it work?
Each week you have the chance to test your college football expertise by selecting the outcome of the most popular college football match-ups. We play against the spread. Entrants will receive one point each for game in which they correctly guess the winner based on the points spread. The one entrant with the highest number of points at the end of each week will be deemed the Weekly Winner. There will be a total of 13 weekly winners. On or about December 4, 2019, each eligible entrant;s 12 best weekly point totals will be added together and the one entrant with the highest cumulative point total will be deemed the Grand Prize Winner.
There are 13 rounds and each round lasts about a week: from the earliest matchup to the last kickoff of the weekend. You must make your picks for each round before the assigned deadlines (noted on the pick sheet).

You will be able to view Wojo's Picks and see how yours stack up against his! You never know: you might beat him! From the pool of eligible players, one winner will be chosen based on performance each week.

Are there prizes?
Of course!

First, each weekly winner will be featured on the Winners' tab and will receive the $50 gift card prize for that week.

Second, they will have the option to submit their photo, their next week's picks, and their reasoning behind their selections for a featured article in the Sports section of The Detroit News!

Lastly – The Grand Prize Winner will receive a $500 VISA GIFT CARD!

The more you play, the more chances you have to win! See all prizes.
The contest runs from Sept 2, 2019 - Nov 30, 2019
For Official Rules, click the 'Official Rules' link below
Can I play with a private group of friends and family?
Yes. After you register and log in, just click on the my groups tab. Next click on "Create a Private Group" and follow the instructions.
Do you have other questions? Please visit our FAQ!